Looking for an innovative and engaging way to capture your guests' experiences at your next event? Look no further than the 360 TikTok Video Booth! This unique new booth allows your guests to record themselves in a full 360-degree view, giving them a truly immersive experience. Whether they're taking silly videos with friends or recording a dance, the 360 TikTok Video Booth is sure to wow your guests! 
This innovative new photo booth records short Tiktok videos that allow your guests to explore every angle of the experience. They'll have a blast spinning around in the 360 Tiktok Booth! Best of all, the videos are easy to share on social media so everyone can see what a great time they had. Contact us today to learn more about this exciting new addition to our lineup of photo booths. We promise you won't be disappointed!
In this article, we discuss how to create high-quality 360 TikTok videos that are sure to boost your event. Continue reading to elevate the status of your event.
Making engaging, high-quality TikToks is easy with the right tools. Instead of worrying about getting the best angle, making the shot interesting, or which TikTok photo hack to use, the 360 Photo Booth gets you the perfect shot.
Let your guests feel like Hollywood starts with the 360 tiktok Photo Booth.
Create Unique Content With A 360 Photo Booth
If you are looking to promote your brand or your company, at a convention or corporate event, or product launching event,  you need to create original content. with your guests having fun at your event. In February of 2022, TikTok updated its policies. Part of these updates was about only pushing original content to the 'For You' page.
If you're new to TikTok, the 'For You' page (FYP) is the first thing users see when they open the app. It shows content specific to a user's interests based on their previous activity. The 360 Tiktok Photo Booth can help you get there.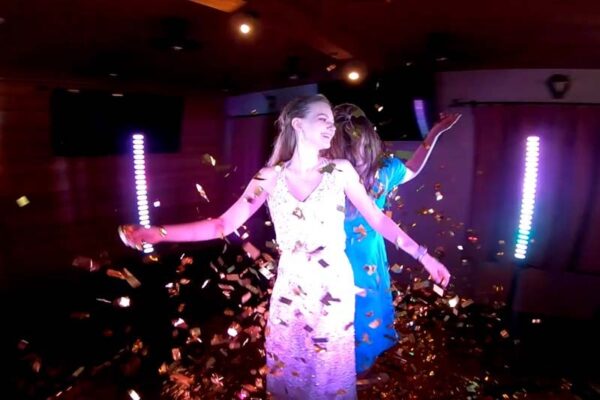 An important part of TikTok photos and videos is finding new ways to stand out from creators with similar content. the 360 Tiktok Videos are a great way to capture interesting content that people haven't seen before.
You can easily capture different angles and movements with minimal effort. Experiment with different props and lighting to develop new content and participate in the popular trends.
Create Quality 360 Videos
Another important requirement for getting on the FYP is creating high-quality content. This means high-resolution, well-lit videos. However, that doesn't mean you have to go out and buy a high-end camera.
Our 360 Tiktok Video Booth offers great image quality and is high-resolution, but you still need good lighting. That's why the 360 video Booth comes with lighting so your videos will look professional.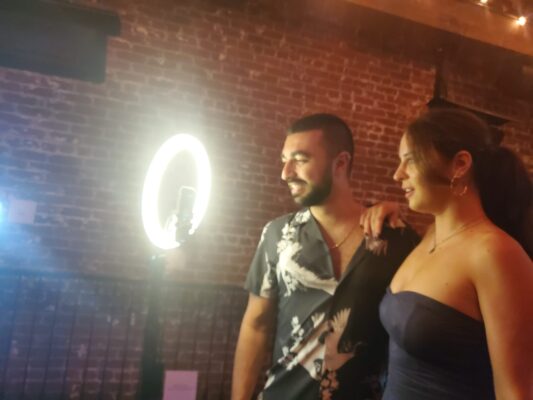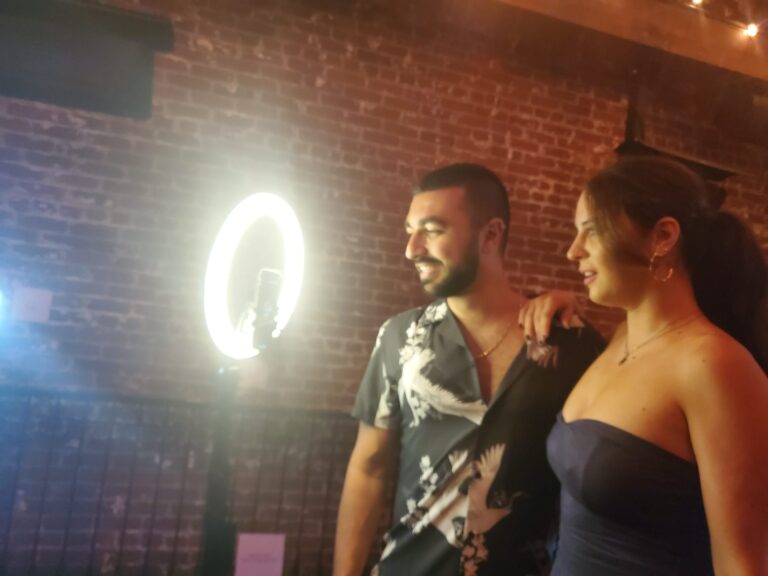 Regardless of when, where, or how you get your Tiktok 360 Videos, be sure you film them specifically for TikTok. The Tiktok platform wants you to avoid using content with watermarks from other platforms such as Instagram.
When a video uses content with a watermark, it won't make it to the FYP, which means it's unlikely to perform well. Using in-app features like text and effects make your content feel unique to TikTok, which is ideal for the FYP.
A 360 Video Booth is perfect for creating TikTok content at your next event. Photo booths not only produce interesting content, but they're also a lot of fun to use. This can help your event feel more lively.
Since the 360 Video Booth is lightweight and comes with its own portable case, we can provide it anywhere you want, both indoors and outdoors. with an attendant who will make sure your videos look fresh and engaging.
Since filming is quick and easy with the 360 Video Booth, you have the freedom to experiment with different video lengths. Choosing the right duration is an essential aspect of going viral on TikTok.
The platform allows you to make videos that fall into the timeframes of 15 seconds, 60 seconds, 3 minutes, or (soon-to-launch) 10 minutes. If you're new to TikTok, try sticking to 15-second videos to keep viewers interested.
Use Hashtags
Users can search hashtags to find content, but it also helps the algorithm learn how to categorize your content. The right hashtags can help get your content in front of the right audience, which can help it go viral.
You can view trending hashtags on the platform's 'discover' page, but only use those that fit your content. While a hashtag may be trending, your content won't perform well if it doesn't reach the right audience.
This is why we recommend saving the videos as drafts in your account or the account we create for you, and then later go back and edit each one with the right tags and hashtags. 
Find Ways to Incorporate Trends
Being a content creator is largely about incorporating popular trends into your content. From the latest TikTok photo hack to a new 'challenge,' you need to stay up on trends to stay relevant in the app.
We spend time researching these popular trends on TikTok. Then, we find unique ways to incorporate them into your event. Taking 360 videos can make a trend feel more interesting and unique, which helps it land on the FYP.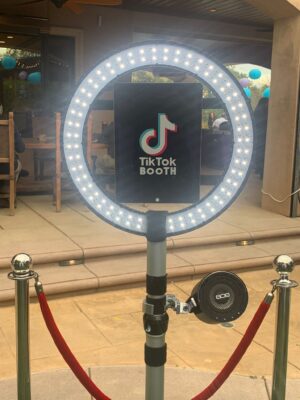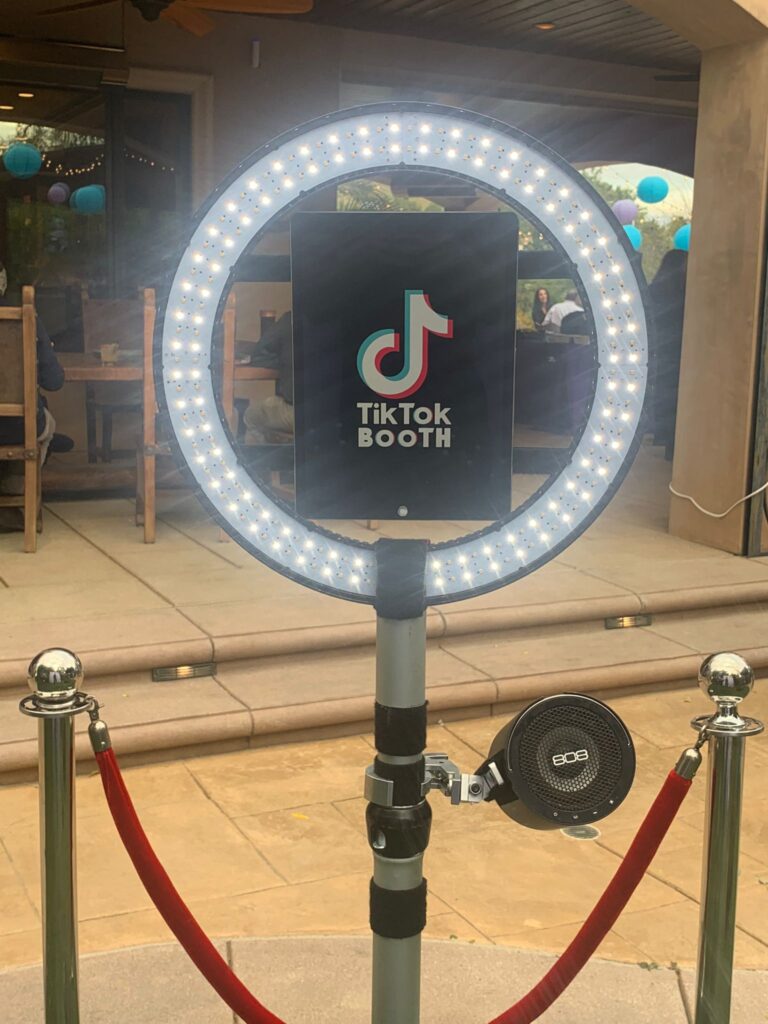 Increase Watch Time
TikTok's algorithm takes note of how long a viewer spends on your video. The longer you can get them to spend on your content, the more likely it is to go viral.
The best way to do this is by creating interesting content with our 360 Video Booth, but there are other tricks you can incorporate as well.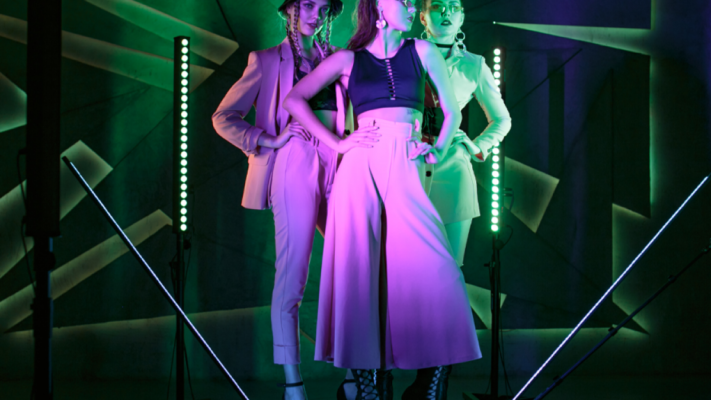 Add Pictures
The 360 Video Booth isn't just for taking interesting videos but it can also be used for capturing amazing TikTok photos. While TikTok is mainly a video-based platform, adding pictures strategically can be beneficial.
Try filming your guests on the 360 video Booth platform doing something related to your event or your product. While in the TikTok app, you can choose an effect that puts a photo in the background for visual interest.
360 TIKTOK Photo Booth
Make Engaging Content With 360 Photo Booth
If you want to go viral on TikTok, you have to make original, engaging content with your 360 Photo Booth. It's also a great tool for offering a refreshing take on popular trends to land you on the FYP.
Get our 360 Video Booth rental today so you can start making viral content
Split Your Videos
If you're trying to keep your videos short, try splitting content into multiple parts. If you've created an interesting video, people will be interested in searching your page for the second part.
This not only helps keep users on your videos and profile page, but it can also help improve the performance of your other videos if the first goes viral.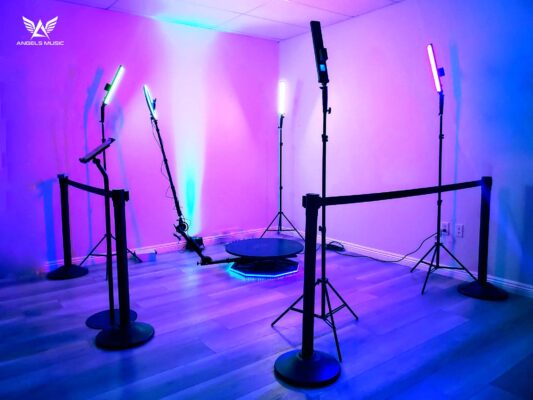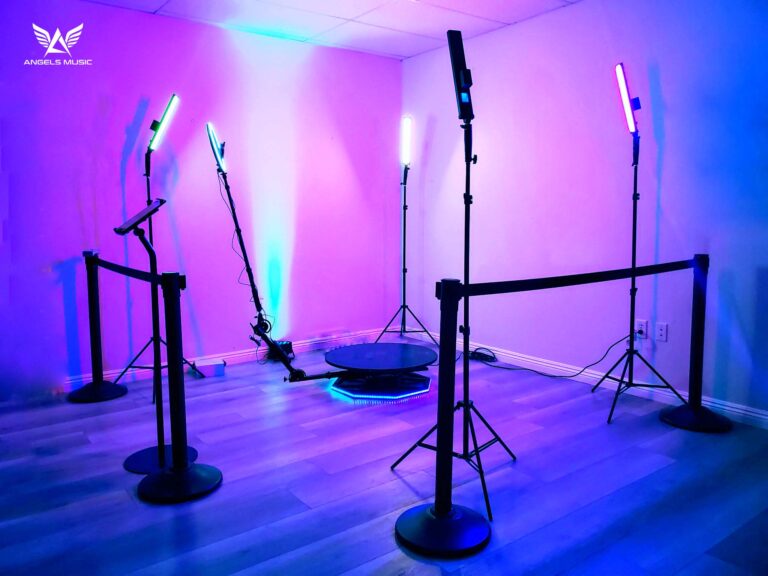 Include an Effective CTA
You can't expect your viewers to take action on their own so you need to include a call-to-action (CTA) in your content. A CTA motivates your users to do something, which increases engagement with your content.
While something like, 'like and follow for more,' can work, try to be more strategic. For example, if your audience is loving the 360 Video Booth content, ask them to write what they want to see next by leaving a comment.
Engaging Is Key
Hopefully, your users followed your CTA and interacted with your content in some way. If they do, try motivating them to keep coming back to your content by engaging them in the comment section.
Making short, simple responses can be effective, but try to lead them to leave another comment. The more people interact, the more popular your video will seem to the algorithm and the more likely your video is to go viral.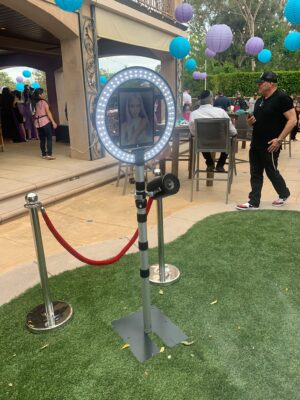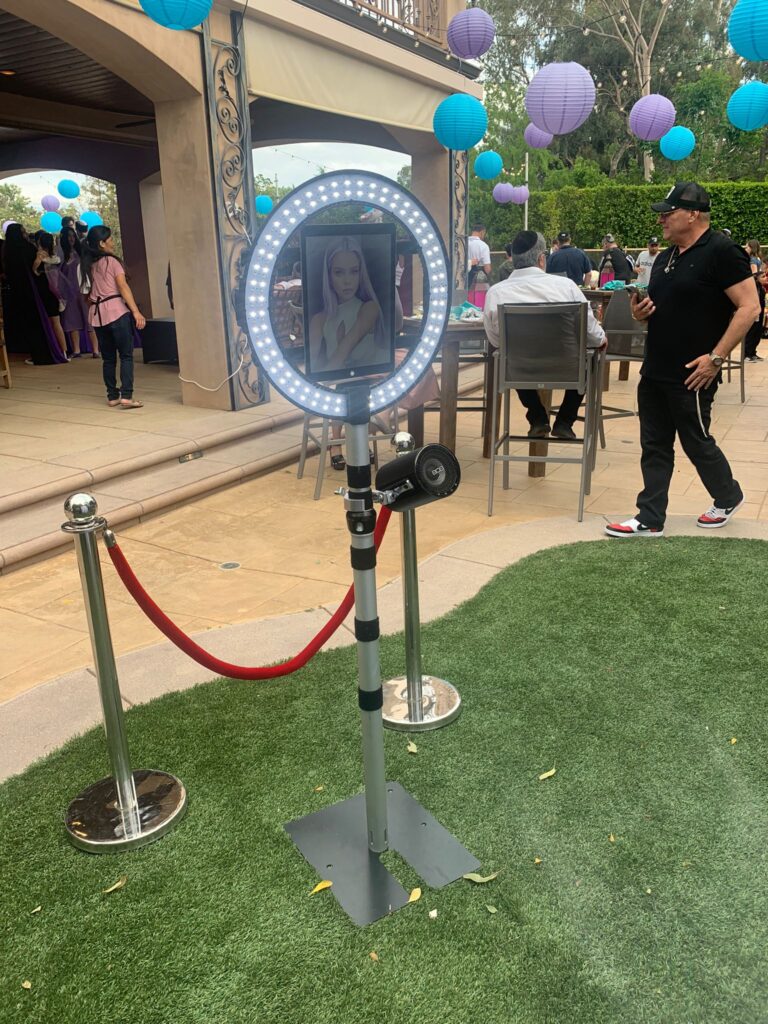 Use Text Strategically
Giant walls of text are often uninteresting to users on TikTok, but using them sparingly can be effective. It allows you to add additional information to your content and can be visually interesting.
Try adding text that disappears just a little too quickly so that a viewer either has to rewatch or pause the video to reread it. This can help increase the amount of time the user spends on the video.
Ready to give your guests a truly unique experience? Contact us today to learn more about the 360 TikTok Video Booth! Our team would be happy to answer any questions you have and provide you with a free quote. We can't wait to help make your next event unforgettable. Have you seen this booth in action? Be sure to check out some of the amazing videos our clients have recorded here 360 Video Booth.